Mobile App Development
We create a unique product
for users from all over the world
& we are very good at it
PUERDEV IS MOBILE DEVELOPMENT PRODUCT COMPANY IN EASTERN EUROPE
We provide a full-cycle development process, full-stack UI/UX design, testing and support for Startups, Agencies and Entrepreneurs from the over of the world.
Stages to Ensure That Your Idea Takes Root
Consultant
Analysis
Design

Development
Quality Assurance

Support
MOBILE APPS ARE NOW PART OF EVERY PERSON, EVERY BUSINESS, IRRESPECTIVE
OF THEIR SIZE AND NUMBER OF CUSTOMERS.
It is especially the case if you run a small business and would like to reach audience more via the mobile channel.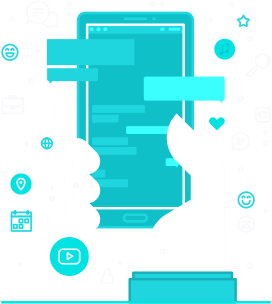 Make a first step to Mobile App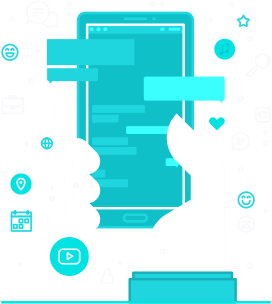 Benefits
Mobility is a mainstream and it's a business strategy that can't be overlooked any longer
Leads to a more tightly connected work community
Enhances employee engagement
Transforms your business processes
Keeps you connected
Helps you make the sale & be more responsive
Ensures customers can find you easily
Promotes you be more productive
Increases awareness of your business
Leads to a more tightly connected work community
Helps you make the sale be more responsive
Enhances employee engagement
Ensures customers can find you easily
Transforms your business processes
Promotes you be more productive
Keeps you connected
Increases awareness of your business
To be effective is to be Mobility!
Explore our projects
Social network
Client:

Objective-C, Java

Backend:

Python, Flask

DB:

MySQL, Redis, Ubuntu, Nginx
Detailed visitor's statistics your profile of media and social networking service can be especially valuable for business purposes and not just only.
Common resources is complex as well for non-technical people, so we decided to make it easy and created handy way to view and analyze statistical data in mobile. The app reflects up who, when, how many times the page was invited in details.
Social media
Client:

Objective-C, Java

Backend:

Python, Django

DB:

PostgreSQL
Rhetoric is an art. Dark rhetoric is the art about of winning an argument, being right in dispute and not only. We assembled a collection of darkside of persuasion, manipulation and argue in one place.Join our community in one click and Enjoy the power and magic of word.
Benefits: big collocation resource for learning, practice, sharing your thoughts to speak your mind confident.
Healthcare
Client:

Objective-C, Java
The Eye Workout app is based on the unique method and series of eye exercises for the whole family.
They get strengthen eye muscles, improve focusing and movements, stimulate the vision of human brain easy and fun.
Benefits: training planning template, description and audio explanation, video demonstration with funny looking character, reminders, achievement statistics.
Entertainment
Client:

Objective-C

Backend:

Nginx, Ubuntu
We all need our daily dose of entertainment so that our life will not be boring.
100 things is App to make you happier and your day amazing. Start the next chapters of your life with 100 things.
Features: accomplish a chapter, add date for list tracking, put comments and remarks, add location and take a photo.
You can start changing your life right now with one click.
We are strong expert in
SOCIAL MEDIA API INTEGRATION
PuerDev delivers solutions for integrating API with Facebook, Vkontakte, Twitter, Instagram, YouTube and for other platforms you need.
Moreover we can pull out the date that's not given by API services as well.
You can reach a large amount of audience with just one click.
CHAT APPS WITH WEB SOCKET
WebSockets bring many benefits for building data, images streaming, real-time communication apps and different media's types. It can be used in a various projects to stays connection open, greatly reducing complexity & latency.
We make complicated things simple.
CLEAN ARCHITECTURE APPROACH
Nowadays apps are becoming complex. We simplifies complexity building development style focused on scalability, affordable to maintain support, easy for testing and adding new features if you needed in a feature from the beginning.
We build apps architecture using MVC, MVP, MVVM, VIPER design patterns.
REAL-TIME APPS
The main our objective is to meet user's expectation of the product we provide.
So, each user expects
to get required information shared on a live and real time network.
The benefits is that the user gets functions immediately or within time frame.
NEWS FEED
Everyone is scrolling through content, looking for something relevant, nutty to catch the eye.
News Feed feature works natively inside social mobile apps like Facebook, Instagram, Twitter, Snapchat etc.
It's a great chance to encourage engagement and connect with users within your App.
SEARCH
Searching with images, titles, whether users 'd like to identify something to buy or looking for info.
About 68% customers
are engaged in online shopping and these are active.
So your business has the ability to connect to your prospect customers by growing up through content & search.
Languages & technologies we familiar with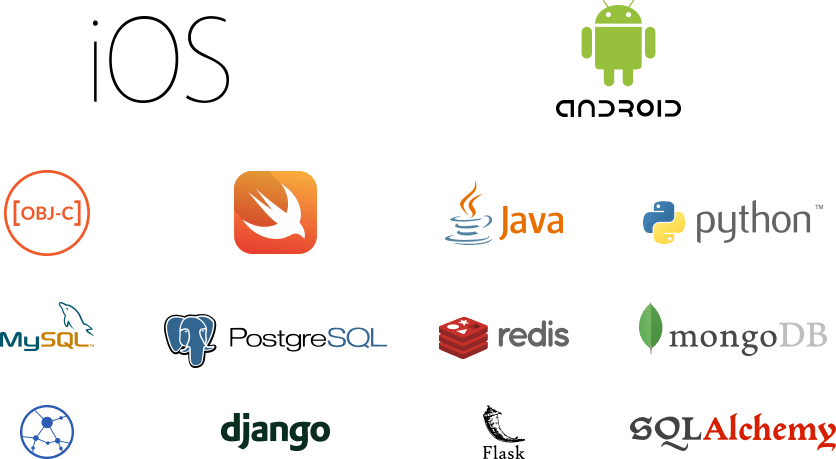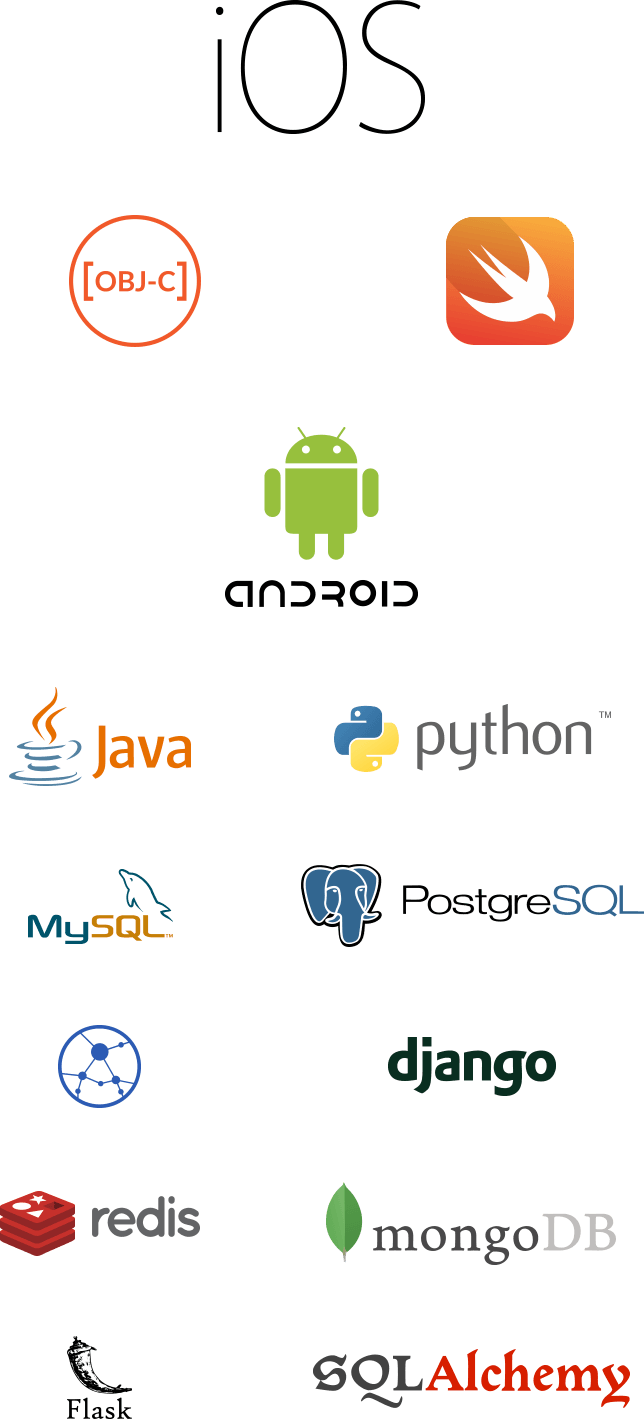 Our expertise
Dating
Social media
Entertainment
Healthcare
E-Commerce
Bring your vision to life